Upcoming Events

The GIFT of WELLNESS
Community Event at Sat Nam
co-hosted with Haven for Humanity

WHEN:

Saturday, December 9th 2017

TIME:

11am to 5-6PM
WHERE:

Sat Nam Center
333 Mt. Cliff Road
Hurelyville, NY 12747
COST:

by Donations
RSVP recommended
This is our 9th Annual Wellness Event here at Sat Nam Yoga Center. The day is filled with great demos of rain-drop massage, essential oils, floatation chamber....etc. There will be plenty of snacks and food (you are invited to bring something vegetarian for the Pot Luck Lunch). We have great presenters and educators. It is all about information exchange, community building, learning about Holiday gifts that are thoughtful and bring wellness....in a word - a lot of FUN.
We start of with a Live Gong Bath at 10:45am. It's all by donations. You can bring some vegetarian food to share. RSVP not necessary by highly recommended. Hope to see you all on Sunday Dec 10th at Sat Nam Yoga Center 333 Mt. Cliff Road, Hurleyville, NY 12747. Call for more info - 845-866-3063. Thank you.
Please share this info. Marilyn

**********************************************



RECENT PAST EVENTS

SOUND HEALING CHAKRA
Experience
with
Dr. DREAM @
SAT NAM YOGA CENTER

WHEN: Tuesday, Sept 19th

TIME: 6PM to 8:30PM

WHERE: Sat Nam Center
333 Mt. Cliff Road
Hurelyville, NY 12747

COST: $25 pre-reg/$33
TICKETS@ www.TourofLove.com

**********************************
SUMMER SOLSTICE
CELEBRATION
at
SAT NAM YOGA CENTER
This years Summer Solstice Zenith is happening shortly after midnight on Tuesday to Wednesday night, June 20th - to be exact 12:24AM
We will meet here at 4:30AM on Wednesday morning for a Special Meditation, Yoga to Greet the Longest Day of the Year and have some Yogi Tea and Breakfast!

WHEN: Wednesday, June 21th
TIME: 4:30AM
the gate will open at 4:15am

WHERE: Sat Nam Center
333 Mt. Cliff Road
Hurelyville, NY 12747

RSVP via email to Marilyn Gitanjali or by phone 845-866-3063
or via Facebook
********************************************

Sullivan County Monthly
GROWER'S Community POT LUCK
will take place in May at Sat Nam Center
It's the New Moon Pot Luck!!

WHEN: Thursday, May 25th
TIME: 5 PM
the gate and the gardens will open at 4:30pm

WHERE: Sat Nam Center
333 Mt. Cliff Road
Hurelyville, NY 12747

RSVP To Haven for Humanity
To RSVP via Facebook
To view HFH website calendar

Haven's "New Moon Sat Nam Potluck!"
Thursday, May 25th at 5 PM - 8 PM
333 Mount Cliff Road Hurleyville NY 12747
Thank you to Marilyn Gitanjali for offering to host our next Grower's Community PotLuck at her Sat Nam Yoga Spa! All are welcome! Bring your friends and family! Enjoy great homemade food made by fellow community members and network with local food growers, wholistic healers and environmentally conscious neighbors. Walk around the beautifully kept grounds surrounding the spa and enjoy some sound therapy in the yoga studio! Vegetarian dishes are preferred. All food will be labeled upon arrival for safety. See you there!
************************************************************************
EARTH DAY Celebrations
and
SAT NAM YOGA 11th ANNIVERSARY Celebration

WHEN: Saturday, APRIL 22nd
TIME: Starting at 4pm
with Kundalini Yoga Class followed by a Pot Luck Vegetarian Dinner, then Sound Healing - Drumming and Live Gong Bath.
***************************************
Our 2nd OPEN HOUSE
for Kundalini Yoga Teachers Training

WHEN: Thursday, April 20
TIME: 5:30pm - 8:30pm

WHERE: Sat Nam Center
333 Mt. Cliff Road
Hurelyville, NY 12747
RSVP is needed by calling or texting to
845-866-3063

I am very happy and excited to invite you to our upcoming Event – it's our 2nd OPEN HOUSE - Thursday, Apri 20th. We will start at 5:30pm with a Kundalini Yoga Class - it is a public clalss and anyone can attend. After the class, only the people who are already enrolled, or very much interested in enrolling in the KY Teachers Training Certification Course will stay, and we will share some good food, light dinner and then Meet & Greet and Q & A Session, learning all about the Course. The Open House will end at 8:30pm.
Please bring all your questions and concerns with you….:)
We have the mats and the blankets.
If there is time and the weather permits we will have a little tour of the facilities and gardens.
I am so very much looking forward to meeting you, being with you and starting this Journey together.
Blessings, Sat Nam,
Gitanjali Kaur aka Marilyn
*******************************
OPEN HOUSE EVENT
for Kundalini Yoga Teachers Training

WHEN: Saturday, March 25th
TIME: 10am - 2pm
&
Sunday, March 26th
TIME: 4 - 7pm

WHERE: Sat Nam Center
333 Mt. Cliff Road
Hurelyville, NY 12747
RSVP is needed by calling or texting to
845-866-3063

I am very happy and excited to invite you to our upcoming Event – the OPEN HOUSE.
It will take place in two sessions over the weekend of March 25 & 26th.
*******
The GIFT of WELLNESS Event

When: Sunday, December 4th
Time: 10am - 4pm
Where: at Sat Nam Center
333 Mt. Cliff Road
Hurelyville, NY

Once a year for the past 6 years we have offered The Gift of Wellness – a Free Community Event that takes place here at the Yoga Studio.

This is an educational event, full of information about our local wellness practitioners, healers, producers and learn about different ways to stay healthy, balanced and peaceful.

We have wonderful presenters and lecturers as well as local artists presenting their jewelry, pottery and art.

At this Event you can also purchase gift certificates and gifts of wellness for those on your holiday shopping list.

MORE DETAILED INFORMATION COMING SOON!!
W O R K S H O P
by Lea Kraemer
(my first KY teacher)
LIVE YOUR LIFE FEARLESSLY

WHEN: Monday, August 29th

TIME: 5:30PM to 8:30PM

WHERE: at Sat Nam Center

COST: $30 pre-registered: $40 at the door
Pre-register - $30
LEA KRAEMER teaches pure Hatha Yoga, Kundalini Yoga as taught by Yogi Bhajan, Vinyasa series which flow through the 12 major meridians, meditation and breathwork for inner, balanced vitality. She offers Teacher Training Certification in Vinyasa Yoga and in Yoga as Therapy through AGNI, a Kriya Yoga Intensive.

A faculty member of DINacharya, an Ayurvedic Institute under the direction of Dr. Bhaswati Bhattacharya, MD, she is also often a guest Teacher Trainer at studios on the East and West coasts. Her specialties include Flight: Partnering Yoga workshops and Yoga therapy for those healing from chronic and life threatening illness.
She began as a professional modern dancer and choreographer in NYC from the mid 80's to 90's, where her choreography was presented at curated venues such as DIA Center for the Arts. Dancing for companies and choreographers throughout the 1990's in NYC, Tokyo, Japan and in international venues, she was also becoming fascinated by healing modalities.
Lea is grateful to have been able to study Yoga and Meditation with some of the kindest modern masters. She received Tibetan Buddhist teachings from 1988 – 1996 at the Nechung Monastery in NYC and in Dharamsala, India. Since 1994, she has been a certified teacher through KRI in the method of Kundalini Yoga as taught by Yogi Bhajan. Lea studied Ashtanga Yoga with Sri K. Pattabhi Jois in Mysore, India and in NYC from 1994 – 1998. At her own NYC PRANA MANDIR Yoga studio, from 2001 until 2011, she took part in higher learning such as training to teach incarcerated teens with Yoga for Youth, meditation master classes, and Ayurvedic practitioner training through DINacharya. Her PRANA MANDIR studio was also the first center in the U.S. to present classical Ayurvedic teachings through AYU, a practitioner certification through Kerala Ayurveda. Lea was granted membership into IAYT (International Assoc. of Yoga Therapists) in 2010 and has written for their publication.
She founded PRANA MANDIR Yoga in 2002 with a direct outreach program in NYC involving research into the application and effects of Yoga. At Beth Israel Deaconess Medical Center, Beth Israel Continuum Center for Health and Healing, and the Diabetes Prevention program at St. Lukes Hospital, Lea mentored teachers and lead private and group classes.
Currently she lives in Pasadena, California. Her daily practice of chanting and meditation is in the tradition of her Guru. Lea feels blessed everyday to share pure Wisdom teachings. Offering alignment principles for the physical body as well as the inner heart, her classes are dynamic soul choreographies, encouraging each student's practice as a wise and joyful path to the self.





The 4th of JULY CELEBRATION

SUNDAY, July 3rd

5:30PM to 7PM
Kundalini Yoga Class

7:15PM-at 8:30PM
Pot Luck Community Dinner
Please bring vegetarian dish to share
8:30PM Bon Fire and Drumming Circle. Please bring a drum or any small musical instrument

The Celebration for me is all about my Inner Freedom, my Inner Independence....my strenghth and my resilience that comes from and with my Oneness with the Divine....when I become the Co-Creator of my life with HIM. Let's explore it together
Sat Nam - Gitanjali
PS. This Event is by Donations, donations from your heart!
**********************************************************************
SUMMER SOLSTICE CELEBRATION
Monday, June 20th - 4AM to 6:30AM
and again
at 5:30PM to 7PM
with Pot Luck Community Dinner afterwards and the Drumming Circle
also Tuesday morning at 5AM with Community Pot Luck Breakfast afterwards.
The Summer Solstice's Zenith (Peak) occurs on Monday at 6:39PM on the East Coast of the USA but the Solstice Energy is already felt, and it is especially poweful 24 hours before and 24h after. A lot of Light is coming to our higher glands, the Pituitary, Pineal and Hypothalamus. This is a great opportunity to find and stand in our own Light....to disperse the darkness in the hidden corners of our Psyche, to expose the dark side of our being....to shine and project our own Light onto the World. This is the last call for a true Spring Cleaning before the Summer. Using the Energy of the Summer Solstice we have another chance to re-organize, to shift, to set a new course in our lives; a chance to set new priorities in our lives and see new horizones. Let's maximize this Energy, make it work for you....it's Free - all we need to do is to Show Up and Set our Intentions....let's do it together.
Sat Nam - Gitanjali
PS. This Event is by Donations, donations from your heart!
***********************************
Our 10th Anniversary Celebration starts this Friday, April 8th at 5:30PM for 3 days
YOU ARE INVITED...

FRIDAY - APRIL 8th
5:30pm - Chanting Meditation
6:05 - Kundalini Yoga with Live Gong Bath
7:30pm - 10th Anniversary Celebration DINNER

This Event is by Donation - suggested donation $10
larger donations graciously accepted...:)
SATURDAY - APRIL 9th
5pm - Kundalini Yoga Class followed by
6:30pm - POT LUCK MEAL
7:30pm - GRATITUDE FIRE with local Musicians, Drumming and Dancing.
This is a good time to bring your Gratitude Prayer written out on paper or wood to offer to the Fire. Attitude of Gratitude is the way of the Yogis, the way to Divinity, the way to earn more kudos with God.

SUNDAY - APRIL 10th
Noon - Yoga - 1h Pranayam Meditation (Breath Meditation) 1:30pm - Yogi Tea and Snacks

For more information please call Marilyn 845-866-3063 or contact us.

New Year's Eve and New Year Day CELEBRATION
Special 2-Day & 3-Day Wellness & Yoga Retreat starting
Thursday, Dec 31 thru Sunday, Jan 3rd
Call 845-866-3063


Arriving on Thursday between 3-5pm on Dec 31st and leaving either on Saturday at 3-5pm or Sunday by 2pm. The accommodation choice is either a private room upstairs or in the studio downstairs. The Retreat includes all the meals, all the yoga sessions and accommodations. $499 for the 2-day and $525 for the 3-day Retreat with upstairs accommodations and $355 and $425 respectively for the downstairs accommodations in the studio. On New Years Eve we have a special Program starting at 7pm with Dinner, Meditaion and Yoga with Special Crossing the Hour Midnight Meditation. For more information please call Marilyn 845-866-3063 or contact us.

********************************************
2016 Kundalini Yoga Teachers Training
Level 1-220h
KRI and YA certified, has been posponed to April - October 2017.

*******************************************V
The GIFT of WELLNESS Event

When: Saturday, December 12th
Time: 10AM - 4PM
Where: at Sat Nam Center
333 Mt. Cliff Road
Hurelyville, NY

Once a year for the past 5 years we offer The Gift of Wellness – Free Community Event that takes place here at the Yoga Studio.
This is an educational event, full of information about our local wellness practitioners, and ways to stay healthy, balanced and peaceful. We have few wonderful presenters/lecturers and also local artists presenting their jewelry and pottery and art.
Presenters: LISA D'ALESSANDRO, a nutritionist, and a cold laser healer, ( http://www.nourishing-harmony.com or http://www.whateverybodyneedswellnesswithin.com ) and
BOGUSLAWA PEKAL aka Bogusia - giving presentation about water (http://bogusia.enagicweb.info), and essential oils healing power, Marilyn Gitanjali Valant talking about Floating Therapy, to name a few.

Light refreshment and snacks are served and people are invited to bring their own, bagged lunch or they can purchase a vegetarian lunch here for $10. Yogi Tea will be served through out the day free of charge. At the end there will be a short Breathing & Meditation session with deep relaxation including a live Gong Bath.

You are free to come at anytime and leave at anytime. For more information and reservation (strongly suggestes as seating is limited), please call Marilyn at 845-866-3063.


*************************************

OPEN HOUSE for TEACHER'S TRAINING Level 1
When: Sunday, May 3rd
Time: 12 Noon-5pm
Where: Sat Nam Center at
Mother Divine Foundation

This is a Special Program for all those who have already signed up for the upcoming Kundalini YogaTeacher's Training starting on June 25th and for all those who are thinking about taking it and become a KY Teacher but have not decided yet. This Event is to inform and inspire and to register for TT1.

Open House Program

* KUNDALINI YOGA WORKSHOP - 12 Noon

* LUNCH 2 - 3 PM

* WALKING TOUR
Yoga Studio, Spa, Gardens, & Accommodations

* TT Level 1 INTRODUCTORY PRESENTATION

* QUESTIONS & ANSWERS

TT 1 Course Curriculum

The KRI Level One Foundations Course is a professional program in the theory and practice of Kundalini Yoga as taught by Yogi Bhajan® including a minimum of 180 hours of classroom instruction and practicum. In addition there are 40 hours of independant study, White Tantric Yoga and a 40-day meditation.
History and Philosophy of Kundalini Yoga as taught by Yogi Bhajan®
The Concept of Kriya: Asana, Mudra & Meditation
Developing a Meditative Mind
The Role of a Kundalini Yoga Teacher
Pranayam: Awakening the Breath
Divine Alignment: Asana and the Human Form
Mantra and Sacred Sound
Yogic and Functional Anatomy
Sadhana: Establishing a Daily Practice of Yoga and Meditation
Yamas and Niyamas: The Lifestyle Choices of a Yogi
Kundalini Yoga in Applied Settings: The Business and Ethics of a Yoga Teacher
The Master's Touch: Video Courses with Yogi Bhajan
Practicum: Teaching from Day One
COURSE INFORMATION:

SCHEDULE:
06/25/2015 to 06/28/2015 – 4 days
07/17/2015 to 07/20/2015 – 4 days
08/15/2015 to 08/17/2015 – 3 days
09/04/2015 to 09/07/2015 – 4 days
09/19/2015 to 09/21/2015 – 3 days
10/10/2015 to 10/12/2015 – 3 days
11/21/2015 to 11/22/2015 – 1 day
+ Sunday Graduation

CLICK HERE to register and for details of payment plan.
*******************************************************************
OPEN HOUSE SEVA WEEKEND
September 27 & 28
Next weekend, Sept 27 & 28 Sat Nam Yoga Spa will celebrate the arrival of Autumn with an Open House Seva Weekend. You are welcome to come and stay here FREE of charge for an exchange of 5h of Seva, aka Selfless Service or sometimes known as Karma Yoga. All meals will be provided.
Come for the day or whole weekend and be prepared to enjoy the serenity and beauty of Nature, turning leaves, Yoga and evening gathering around the Bon Fire.
Also, please, be prepared to do some WORK - 3h before lunch and 2h in the afternoon. Please bring your gardening clothes and gloves if you have them...if not, we will try to provide gloves, tools..etc.

RESERVATIONS ARE REQUIRED by calling 845-866-3063 or contact us.
**************************************************************************************
8th Anniversary Celebration at Sat Nam Yoga this Saturday, April 19th.
You are invited to join us for the 8th Anniversary Celebration Event
starting with
4pm Yoga Class - Bliss of Pranayam (Breath) - open to all levels.

6pm - Vegetarian Dinner
(please bring something to share, call for suggestions Marilyn at 866-3063)
7:30pm - Bon Fire and Drumming Circle
(if you have any musical insturments please bring them & warm clothes as well)
It is a Free Event and open to everyone. Donations from the Heart gracioucly accepted.
NEW YEAR EVE
Celebration
of Illumination & Oneness

WHEN:
TUE, December 31, 2013





WHERE:

at Sat Nam Yoga Spa





TIME:

7:30 pm to 1am





NOTE:

More details coming on Monday

.

COST:

$30 per person $50 Couples



Reservations recommended.


You are invited to a Special Night of llumination and Oneness at Sat Nam Yoga Spa

New Year marks the end of the past year and the beginning of the New Year. It is an important time to reflect, learn, express gratitude for the 2013 and make new visions, goals and plans for the New Year 2014. This extra potent New Year and the New Moon caution us to choose wisely. We are not only laying tracks for a New Year but also for the New Age.
It is a very important year where we have to make many spiritual decisions and seemingly a lot of mundane decisions, which perhaps are not so mundane because they will in fact affect our spiritual growth, the expansion we are here to experience in our lives and the degree of joy and happiness in the New Year.
So it is very important to get ready, to put ourselves in the highest, vibrationally speaking, possible place where we can dwell with ease in the Higher Consciousness & flow with Grace in the New Year, regardless what it will bring us
"Things do not change, we change"…..Henry D. Thoreau

Here at Sat Nam Yoga Spa we will start our 5-day Retreat with the New Years Eve Celebration starting tomorrow, Tuesday
with a Pot Luck Dinner at 7:30pm. Please bring healthy, vegetarian dishes big enough to share…cooked or raw, salads are ok. Call if you need a suggestion or inspiration.
If you would like to skip the Dinner, then please join us at 9PM for an enchanting evening of Meditation, Chanting and Yoga.
The Program is open to the local community as well as guests from far away and it will end at 1AM.
Cost $30 per person, $50 per couple.
If you would like to stay overnight after the program, please call 845-866-3063 or contact us to make arrangements.

The New Year Yoga and Wellness Retreat will continue on Wednesday morning, Jan 1 through Sunday, Jan 5.
It is a guided Retreat which includes accommodations, all the meals, yoga, meditations and two treatments, Rain-Drop massage and floating session. If you cannot come for the entire 5 days you can join us for as many days as you wish, but 2 nights/days is a minimum for a Retreat.
Please call for more details. Reservations are required so please, please RSVP

******************************************************************
The GIFT of WELLNESS
a Community Event at Sat Nam Yoga Spa

WHEN:
SUNDAY, December 8, 2013
WHERE:
at Sat Nam Yoga Spa
TIME:
1-6 pm
NOTE:
Opening Reception 1pm
Sat Nam Yoga Spa Opening the First Floatation Spa in Sullivan County, NY

Sat Nam Yoga Spa will be celebrating the Grand Opening of Sullivan County's first Floatation Chamber, a healing modality invented in the sixties by a well known psychiatrist, John Lilly. Long anticipated, Float-to-Be Floatation Therapy Room has been in the making for many long months not to mention a few years of research, preparation and design work.
Sunday, December 8, 2013, 1-3 pm: FLOTATION ROOM OPENING / GIFT OF WELLNESS RECEPTION

Sat Nam Yoga Spa will host a free reception on Sunday, December 8th, 2013 starting at 1pm. Healthy refreshments and hors d'oeuvres will be served. Following the reception, The Gift of Wellness Event will commence with a presentation, (a demo) of Floatation Room Therapy.
All are welcome, space is limited, reservations strongly suggested.

The Gift of Wellness is an annual, free event at Sat Nam Yoga Spa that serves the community by introducing local artists, healers and wellness experts, informing and educating the audience about alternative healing modalities, healthy life style changes, discussing current, hot health and nutrition issues, exposing the wonderful network of support that is available locally. Everything from drinking water, plant medicine and rain-drop massages, facials..gems, etc, also beautiful jewelry and art and clothes by local artists and makers. Includes music, fun and useful Gifts, Door Prizes, Give-Aways, Raffle…etc.
Floatation Therapy is a unique experience and offers what many other therapies do not – a slowing of the mind's activity and switching from Alpha waves to Theta waves- a very desirable occurrence, which brings a deep sense of calm, an expanded awareness, a feeling of restfulness and relief from the pressures of time. It's a very healing experience for the tormented mind, as well as for the whole physical body. The float chamber has an oversized bath tub filled with 11-12 inches of water at exactly skin temperature, with 1000lb of dissolved Epsom Salts, giving the floater the experience of total and complete buoyancy. It is a very cozy and safe environment. The Floatation Spa is open and 1.5h or longer floatation sessions are available by appointment only. No previous experience is necessary.

The Sat Nam Yoga and Floatation Spa is located at 333 Mount Cliff Road, Hurleyville, NY 12747, right off Rt. #52 between Loch Sheldrake and Woodbourne and to make an appointment, please call 845-866-3063 between 9am and 9pm.
About Sat Nam Yoga Spa
Sat Nam Yoga Spa opened first as a yoga studio, almost seven years ago. Two years later it also became a Yoga Retreat Spa with available accommodation and on-going Weekend Yoga Retreats and Week-Long Wellness Retreats. Over the past few years beautiful, meditation gardens have been developed with a huge variety of decorative plants, flowers, shrubs and trees, along with contemplation spots, ponds, benches and hide-away nooks.
The Gardens are open to the public every Sunday from 11am-3pm. Free community Yoga Classes offered every first Sunday of the month. Aside from daily yoga classes, yoga retreats and floatation room, Sat Nam Yoga Spa also offers a Day-at-the-Spa Experience which includes, (but is not limited to) Rain-Drop Massage, delicious vegetarian lunch and perhaps a yoga class or a float. Day-at-the-Spa is available by appointment and also as a Gift Certificate. For more information call Marilyn at 845-866-3063
Thank you.

******************************************************
FLOATING Therapy SPA OPENING !!
The floating chamber was being built for almost 9 months but it's almost done....just few finishing touches. It's actually working already. Here is a nice info and a poem about floating......

Floating is a sacred experience, most profound opportunity for one to reconnect to the deepest, most profound parts and energies of themselves, and to live that and share that in the bigger world...that's a miracle of floating...
This center reads to us vibrationally
and energetically as a space
that is invested with the energy
of oasis. In other words, it is an oasis
for tender loving kindness and mercy
to be found within one's heart and
one's self. We feel it is a safe haven
to go into the deepest levels of being
to find simplicity and love.
It is a place to make an opening of mind
that corresponds to the
deepest expansion of the heart
*****************************************************************
NEW YEARS YOGA PROGRAM starts with 6pm Yoga Class on Dec 31st followed by Pot Luck Dinner and
Meditation and Chanting Program from 10pm to 12:30am
New Years Day Yoga Class at 4pm

Come and join us for the Dawning of the first NEW YEAR in the NEW AGE, the Age of Aquarian.

Spend the Sacred Moment in history at this incredible Yoga Program of Deep Meditation, Reflection, Inner Silence and Chant in the company of like-minded people.
Meditation,Yoga and Chanting Program $20
Class at 6pm $15

To register for your stay, please make a deposit or please contact Marilyn or
call 845-866-3063 as soon as possible. Space is limited.
12-20-2012 to 12-23-2012
YOGA RETREAT
Celebrating the
BIRTHING of NEW EARTH, NEW ERA


The Time is Now and Now is the Time, Yogi Bhajan said, this is what we have been waiting for. You don't have to go far or spend a lot of money to reap the benefits.
Sat Nam Yoga Spa invites you to join in. Come Dec 20-Dec 23 for BIRTHING New Earth RETREAT - Dawning of the Aquarian Age Celebration - All inclusive $549
Spend the Sacred Moment in history at this incredible Retreat of Deep Meditation, Reflection, Inner Silence and Yoga in the company of like-minded people.
Read more below...

Three Days/Three Nights Weekend Yoga Retreat - Dec 21, 22 and 23rd with arrival on Thursday afternoon, Dec 20th, 4-7pm, staying through Sunday, Dec 23rd, leaving 4-6pm. We will pray, meditate, chant and stay vigil and immersed in our Inner Silence and Outer Silence as much as possible. Bon Fire (weather permitting), dancing around the Fire, making Sacred Offerings. Cost $549- this price includes your cozy and comfortable accommodations upstairs above the studio, all the meals, and all yoga programs and classes.
SPECIAL WINTER SOLSTICE PROGRAM STARTS ALREADY ON
THURSDAY, Dec 20th:
6:15pm - Chant of OM and then Om Namah Shivaya with Gurumayi,
6:45pm - Session with our powerful yet gentle Guest Teacher, Roar from Seon Well-Being Academy, learning Danjeon Breathing (Deep Abdominal Breath) from the East and Mind Study & Exploration Workshop till 9PM. It's a FREE EVENT, hear-felt donation suggested.
9-10PM - REST/Tea/Snack PERIOD
10PM-1AM - Prelude to the Solstice starts with Yoga, Lecture, Chanting and Meditation.
FRIDAY, Dec 21st
6AM-9-9:30AM on - Our Winter Solstice Program (WS occurs at 7:11am EST) starts with Morning Sadhana, Meditation, Prayers and Chanting the Names of God, which will be followed by Nature Walk Meditation outside. The morning session will end at 9-9:30am.
Evening Yoga Class will be at 5:30pm and Winter Solstice Night Program will start at 9PM on Friday, Dec 21st, with a Bon Fire (outside or inside, depending on weather), Fire offerings and prayers, followed by Meditation, Lecture, Yoga and Chanting …to 12:30AM
PROGRAM COST: $60 for All Three Sessions
from 10pm to 1am and 6:30am to 9am and 9pm to 12:30am.
ONE Session - $30, TWO Sessions - $45
Saturday, Dec 22nd, there is 12 Noon Yoga Class with Meditation and Chanting (Free, by donation offering) followed by 2PM Pot Luck Lunch. Please, bring healthy, light, and high energy food to share. Call me if you have questions about what that is.
*******************************************************************************************************

12-12-2012 TO 12-21-2012
YOGA RETREAT
Celebrating the
ASCENSION DAY & RE-BIRTH

The Energy of our Planet is intensifying, the vibrations are rising and we, each of us, are also very much influenced by the increased frequencies. On December 12, 2012 the Earth will be engulfed by a Wave of Higher Consciousness and if we can be tuned into IT, we too, can realize within us that State of Higher Consciousness, Higher Existence.
The Time is Now and Now is the Time, Yogi Bhajan said, this is what we have been waiting for. You don't have to go far or spend a lot of money to reap the benefits. Just tune in, individually or as a group and receive this life changing Gift, get ready for the Re-birthing of New Earth and New Life. Sat Nam Yoga Spa invites you to join in.

There are few different ways to participate:
1. Come for the Dec 11-Dec 12 Ascension Day Celebration - Cost $50
2. Come for Dec 11-13 Mid-week Yoga Retreat - Cost $350 all inclusive
3. Come for the Dec 20-Dec 23 RE-BIRTHING, New Earth RETREAT - Dawning of the Aquarian Age Celebration - $549

4. Come for the 12 Days/13 Nights from Dec 11 to Dec 23 - Hadarweikiv ALL LOVE & LIGHT YOGA RETREAT Celebration – at $108 per Day/Night Cost $1296 all inclusive (discount available if interested in Seva).
Please come and join us even for one day or a weekend or the whole 12 Days of this incredible Retreat of Deep Meditation, Reflection, Inner Silence and Yoga in the company of like-minded people.
Read more below and call or email to register.
*******************************************************************
****************************************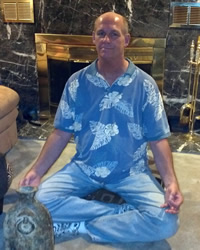 5-Day DETOX, JUICE FASTING
& YOGA RETREAT
SEPTEMBER 8, 9, 10, 11 & 12
with Marilyn

Arrive on Friday night, Sept 7th, through Wed, Sept 12th
REJUVENATE your Body
REGENERATE your Liver & Kidney.
RENEW your commitment to Health, Happiness & Holiness with fresh squeezed, organic Juices, bitter Herbs, Raw Food, Meditation, Yoga and Pranayam (Breath Work)

This is a highly transformational, deep cleansing Program, for people who are serious about Detoxing and Healing or serious about changing their life-styles and creating healthier habits as well as raising their awareness about who they are and what are they doing day in and day out - the behavior patterns and automatic responses. This Program consists of a lot of physical yoga, sweating, breathing, meditating and being outdoors in Nature and Fresh Air....like Hiking, Running, Biking, Playing Ping-Pong. You will receive one 1h Rain-Drop Massage FREE during your stay.
Private Colonic Sessions are available upon request for additional fee with a local professional.
Register for this event

Total Cost of the 5-Day Program, all inclusive:
$999 per person includes one Free Rain-Drop Massage
$1,899 per couple (Free Massage also included)

Registration closes on Thursday, Sept 6 at Midnight. If you have any questions, or need more info, please contact us.
Yogi Bhajan's Birthday Celebration Saturday, Aug 25th
10:30am -FREE Community YOGA Class
All Levels
12 noon to 1pm Pot Luck Lunch.

Please bring vegetarian dish or fruit platter to share. Please RSVP to let me know how many people to expect. I am making my big green salad with avocados and tomatos.
***************************************
DETOX, Weight LOSS & YOGA RETREAT
August 11 & 12 or longer if you wish
arriving on Fri eve, Aug 10th
LAST CALL for THE Detox Yoga Retreat this coming weekend. A couple of spots still available. Arriving Friday night to Sunday night or longer, if you wish.
A couple people staying through following Wed night and one person doing 10 Days!!

We are going to be juicing, eating raw foods and drinking a lot of Detox Herbs for Liver, Pancreas, Spleen and Kidneys as well as Blood Purifiers with a lot of Pranayam (Breath), and Yoga, Hiking…etc.
The Weekend stay for the Detox & Weight Loss Yoga Retreat is $490 and each additional day/night (24h), are offered at a discount rate of $175. If you stay 5 days or more you will get one Rain Drop Massage FREE (1h) - added value $90.
If you are interested in this Retreat, please let me know as soon as possible.
Thank You!
Also, if you wish to get colonic treatment (Colon Water Therapy, not painful and very detoxifying-I even find it pleasant), which is available nearby in our town, let me know so I can make an appointment for you with the lady. Please call if you have questions and to reserve your spot at the Retreat please go to the Payment Page and make a $150 Deposit. Then, please contact me with the Dates of your arrival and departure and list of Food Allergies if you have any. Also include your name and phone number to best reach you on.
Sending you many Blessings and much Love, TEL: 845-866-3063

**************************************************************************
YOGA & Raw Food EXPO in NYC
June 8-10th at the New Yorker Hotel on 8th Ave at 35th Street
Marilyn is teaching a Kundalini Yoga Class on Sunday at the the Yoga & Raw Food Expo at 11AM in Gramercy Room.

Sunday 11:00 AM

Gramercy Park rm 3rd fl

MARILYN GITANJALI VALANT
Kundalini Yoga:The Yoga of Awareness:Kundalini Yoga helps build a strong & healthy body, increase vitality, improves mental strength and creativity in the face of stress and change. Experience Your Infinite Self and Your Inner Wisdom and Silence. Balance the glandular system, heal your nervous system.Class starts with breathing (pranayam), All level. Class ends with deep relaxation, followed by short but powerful meditation. Marilyn Valant-a yogi, life coach, vegetarian,runner, world traveler, yoga and meditation teacher, owner of Sat Nam Yoga Spa in the Catskills.

Back to top

FREE
For more information about the 3 day event and the yoga class schedule, please check www.newlifeexpo.com

**************************************************
June 1 - June 4 WORKSHOP RETREAT Meditation - Healing & The Sound of Silence with SatSantokh Kaur from Florida.
She came to teach here last year and knocked the socks off us, so we asked her to come back again, and she is coming.
Event Schedule:
KUNDALINI MEDITATION & GONG
Remove Subconscious Fear,
Unlock your Silence for Prosperity
Friday, June 1 7-9 $40
SAT NAM RASAYAN®
Heal and be Healed in the Lineage of Kundalini Yoga
Course theme: the 3rd Eye
Saturday, June 2, 12-5p $175 (includes Vegetarian Lunch)
KUNDALINI YOGA FOR VITALITY

Sunday 10am-11.30am $30
SAT NAM RASAYAN®
Private Healing Appointments June 1-4
Healing 1h - $135 in advance and $150 day of
Mah BoundLotus® Healing appointments available
(call for more information)


ACCOMODATIONS
available at Sat Nam Yoga Spa at Special price for the participants. $60 per night and $100 for two nights, if you bring your own sheets and towels.


View poster. Register below via Pay Pal

Register for Workshop