Testimonials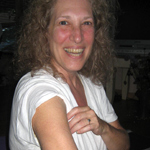 After taking classes with Marilyn for about four months, I was delighted to first find that my waist had shrunk substantially and second that I had developed really nice definition in my arms. My inner strength and stamina has increased steadily, and I leave every class feeling very proud of myself. Marilyn is a wonderful teacher.
- Barbara Rahm pictured here showing off her "yoga arms"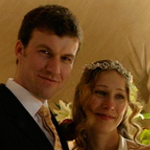 The Couple's Retreat at Sat Nam illuminated many hidden things in our relationship dynamic, and taught us techniques for positive transformation that we will continue to use as we move forward. Thank you.
- Ben and Tanmaya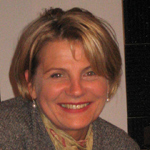 "Meet Marilyn Gitanjali Valant of Sat Nam Yoga Spa" - By Fawn Morosky, Deleware & Hudson Canvas (August 2008 - Vol 5 No. 2)
Read More...